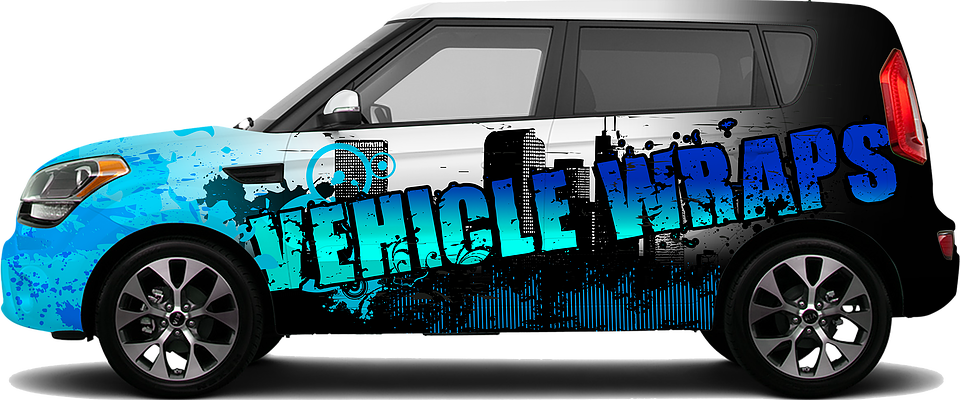 A large number of companies are adopting car wraps to get their message across. From corporate vehicles (where a car wrap provides excellent identification as well as some great advertising) through to private vehicles, car wraps are a cost-effective way of getting your message across. We supply car wraps which are suitable for a wide range of different vehicles.
Hi-Tech Car Wraps that Won't Harm Your Paint Job
Once of the biggest concerns about using any form of car wrap is the effect it may have on your existing paintwork. That's why we construct all our car wraps from premium grade film that can be easily re-positioned without affecting the underlying surface. The wrap features non-visible air release holes, resulting in a smooth application that gives great results. The vehicle is resistant to UV radiation and also provides an added layer of protection for your vehicle, minimizing the risk of scratches and chips.
We Can Customize Your Vehicle Wrap
We use advanced printing techniques to turn your ideas into a stunning reality. Whether you want us to come up with a suitable design, or have imagery that you want us to use, our team is committed to providing superb graphics that give you the results you're looking for. We want all our customers to be 100% satisfied and will do whatever we can to meet your requirements.
Car Wrap from New York that's the Cost-Effective Option
Our products are priced competitively and we are always happy to offer a no-obligation quote before we start work, ensuring you know what your costs are going to be in advance. Normally we can get your vehicle wrap dispatched to you the day after you order, as well as offering a range of payment methods and a seven-day service. To place an order or find out what options we can offer, call us at 
(888) 326-5797
.