Banner printing and display options
One of the most effective ways to provide
indoor or outdoor advertising
is through the use of
custom designed banners
. With today's selection of different shapes, sizes and materials, both outdoor banners and indoor banners can add that splash of color, that unique image and that boost in marketing that pays real dividends.It is important to consider several
factors when choosing a banner
. By selecting the
correct material, size
and
even banner stand
there is an increased visibility and focus on the display. Additionally, it will also be critical to choose the best possible printing company for quality images and aesthetics that set your marketing apart from the competition.Of course, businesses are not the only ones that are interested in advertising or sharing information through the use of custom banners. Sports teams, organizations, charitable groups, agencies and even communities or clubs may all want to have both indoor banners as well as those that are suitable for outdoor events. By choosing a quality material and printer, these outdoor or indoor banners can be used for years, providing readily available marketing and identification for
community and sporting events, trade shows, special activities
or any other occasion. Banners for events can help to identify your group quickly and easily, and they become an iconic part of any campaign.
Types of Banners
Vinyl Banners
Retractable Popup Banners
Fence Wrap Banners
There are many different options in the style and material used in banners. Generally, heavier
vinyl banners
are designed to be used outdoors, but they an also be used for exhibits and trade show booths as well.
Mesh banners
are a great addition for outdoors as they are lightweight and will create motion even with a light breeze. However, both mesh and fabric banners are also good choices for indoor display as well. Different colors of mesh or fabric can a add dark or light background to the logo, text or images for high levels of contracts.They can be printed on one side, or they can be double sided banners. The benefit to double sided is the ability to have the message clearly visible from all angles.
Pole banners
tend to use to lightweight fabrics and double-sided printing as a highly visible way to send a message. These are typically smaller, rectangular styles of banners that are left up for longer periods of time so they have to be resilient to rain, sun and weather conditions.
Fence wrap banners
can be used for background for outdoor events. These are larger sized banners that are typically made of heavy vinyl for outdoor use. They are large enough to really stand out and are ideal for sporting events and special activities. Typically, these banners are printed on one side and feature a heavier weight vinyl with reinforced grommets for easy attachment to any surface area.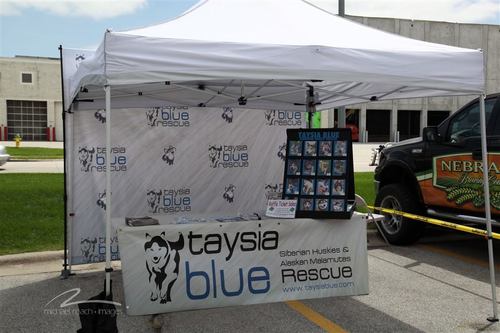 Vinyl Banners
Mesh Banners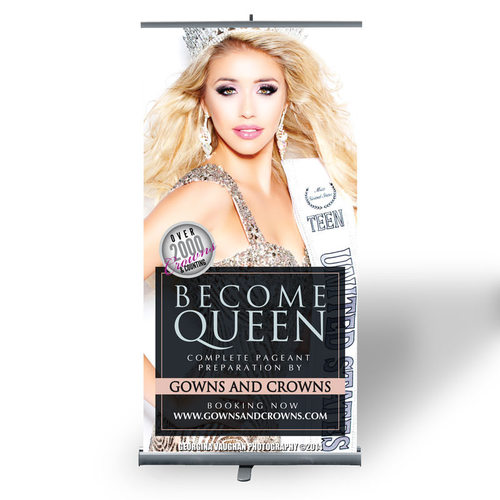 Retractable popup banners
Ideas for Banners for Every Occasion
With the ability of top companies to print custom banners to customer specifications, there is no limit to the events and occasions that be enhanced with the use of banners for information, advertising or for messaging.
Banners for trade shows
are always popular and tend to feature company logos, names, and website or contact information. Banners for events including wedding receptions, team events, family reunions, sales, open houses or any other type of event can be as create and inspired or as simple and minimal as you like.Most companies offering high-quality, cheap banner printing will provide banner design templates and ideas on their website. This makes it easy to simply add the text you want and upload images to create just the look you want without the need to be a graphic artist.
Banner Costs and Printing
Most people tend to have some basic questions about banners. Sometimes, the answers aren't easy to find on the web. In order to help, here are some FAQs by our customers:
1. How much do banners cost?
size of the banner
fabric or material selected
specifics of printing
The cost of a banner depends on several factors. The size of the banner, the fabric or material selected for the banner as well the specifics of printing, will all factor into the price. By choosing New York Banner Stands as your printer, you will have a banner that will stay vibrant and stand up to indoor or outdoor use.
2. What size are banners?
Style
Fabric
Type of Banner
Similar to the cost, the size of the banner will depend on the style, the fabric and the type of banner selected. At New York Banner Stands we have the ability to create standard sizes, which can be up to 10' by 145' with our 13 oz vinyl banners, but we can also weld banners together for oversized banners to fill custom orders.Our mesh banners have a maximum size of 120" high and 160' wide. Ideally, once you know the type of banner you want, talk to our staff for sizing options specific to your banner needs.
3. How quickly can I get my banner?
We can only answer for our team at New York Banner Stands, but our goal is to have your banner shipped as quickly as possible, often on the
next business day after your email approval of the proof.
In addition, if you don't want to wait for shipping, we offer customer pick-up of orders at our location. If we do ship banners, we carefully roll and pack them for safe and secure shipping.
4. Where to get banners printed?
At New York Banners, we are the premier
banner printing service
in New York. With our easy to use website and quick turnover time, we provide our customers with quality banners, and banner stands for any event and in any style required.While there are other printers out there that do provide banner printing, this is our specialization. For all your
large format printing needs talk to the experts
at New York Banner Stands, we have the just the banners you need for your next trade show, event, gathering or special occasion.