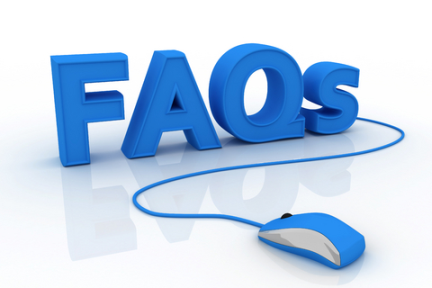 Scrolling Banners & Retractable Banner Stands
Showcase your message anytime, anywhere! Our innovative retractable banner stands and large format printing services are perfect for trade shows, lobbies and point-of-sale displays.
NewYork Banner Stands. – featuring high-quality retractable banner stands and scrolling banners – offers an attentive customer service program available to answer any questions you might have. Below is a list of our frequently asked questions. If you have additional questions, please call us at 718-915-7368. We welcome the opportunity to work with you!

What is included in the price of your banner stands?

Full NewYork Banner Stands Unit, a banner and a tote bag.

---

What is the difference between Vinyl Banner and Banner Stand?

Banner Stand is an aluminum hardware that holds our full color printed banner. When searching our site for "banner stand" you will find a wide variety of combinations between the hardware and the materials that the banners are printed on. Banner Stands are mostly used for trade shows, retail stores, lobbies etc.Vinyl Banner is our 13oz material that we use for banners/signage WITHOUT hardware. Just like our banner stand displays, our Vinyl Banners are printed in full color. Vinyl Banners are great for indoor/outdoor use and can be easily hung on walls using grommets.

---

What is the difference between the narrow base retractable unit and the wide base retractable unit?

The wide base is recommended because it offers more aluminum in the base, which makes its heavier, sturdier and more durable when using for a longer period of time. Please note that the media is printed the exact same way, whether it's for the narrow or wide base unit.

---

What materials are your retractable banners made of?

Our most popular material for the retractable stands is the stay flat vinyl. We also offer bond paper with a 3MIL laminate, in your choice of matte or gloss finish, polyester satin and a fabric that is printed with dye sublimation.

---

What is the difference in your materials?

Material for Complete NewYork Banner Stands Unit (Poster, stand, and carrying bag).1. Vinyl stay flat is our most popular and most durable selection because it has no curling along the edges. 2. 46 # bond paper with a 3 mil laminate. The lamination is available in either: matte (recommended for text) gloss (recommended for images) 3. Fabric printed with Dye Sublimation, gives you?re banner a bright vibrant look.

---

What is the turnaround time for your products?

We need 48 hours for production after proof approval and then we ship New York.  Rush shipping is available upon request.

---

What shipping methods do you use?

Our main carrier is New York. We also have UPS available. You may use your account number to ship as well.

---

Who does the layout of the banner?

Graphics can either be done through your own resource or through our graphic design department. Spec sheets are available on our website for each product. We offer graphic design services for $52.00 per hour.

---

Can I get pictures off the Internet? Why or why not?

Not usually. Most pictures retrieved off the Internet are very small with low resolution. For best output, a high-resolution photo is suggested.

---

Can I make a "wall" out of the banners? Will the pictures connect?

No, the banners are not able to tile together. There is a 1.5-inch gap between units and posters.

---

How do I place an order? Can you take an order over the phone?

The fastest and easiest way to place your order is by using the ?buy now? option on the website. 1. Click on the product you would like to order. 2. Choose the correct size and click the buy now button.3. Choose your preferences and continue through the checkout process. 4. Upload your artwork files. To ensure that we have received accurate order information, we do not take orders over the phone.

---

---

Where are you located? Will your location affect my shipping options?

We are located in 821 Prospect Ave Unit 1A Westbury New York 11590. Many of our customers are located throughout the continental United States and Canada, if rush delivery is needed you may need to upgrade your shipping to the 2-day or next day option.

---

Do you ship outside the United States?

Yes, we ship domestic and international.

---

How do I contact your sales office?

Phone :

718-915-7368

Fax :

718-247-5615

Email:

newyorkbannerstands@gmail.com

---

What is a dye-sublimation printer?

Our dye-sublimation printers have a direct to fabric printing, where the ink is applied directly to the substrate and sublimated with heat and pressure that is built into the printer. Textiles can be customized with photo quality images that become a permanent part of the fabric. The quality of the stunning, high color images is perfect for any tradeshow display banner or custom table throw.

---

---

What are the End Caps for the Wide Base Retractable Stands?

End caps are plastic covers that go on either end of the aluminum hardware base of the stand. They are not a necessity but they do add a more finished look to the stand. They are available in black or blue.

---

How can I make sure my colors print correctly?

Here is a color guideto help you overcome some of the more common color reproduction issues.

---

Interested in our retractable banner stands and scrolling banners?

Banner stands and pop-up displays are ideal for professional presentations. We offer several banner stands in varying sizes and styles, and have guaranteed low prices. Order your banner stands with confidence today!NewYork Banner Stands. specializes in producing scrolling banners and retractable banner stands. Our large format printing services are able to produce high-quality banner stands – perfect for trade shows and advertising campaigns. Our retractable banner stands and poster stands are portable and can be set up in less than one minute. NewYork Banner Stands also features motorized scrolling banner stands sure to draw attention and captivate your audience.